You might not be aware of this, but the Tinubu's family own some of the most expensive residential properties in the most exclusive areas in London. As a matter of fact, the family own several flats worth over 10M in a part of Kessington that is popularly referred to as "Little Lagos" by the local estate agents due to the high presence of Nigerians in the area. As the #EndSARS protest continue to gain momentum in Nigeria, the main son of the "Emperor of Lagos" – Seyi Tinubu has called on his family's private jet to ferry him, his wife and 2 kids out of the country to their luxurious posh flat in London, which was acquired with some of the money stolen from the Nigerian treasury.
Investigative journalist from Sahara Reporters were able to obtain the manifest of the private jet to London – Which lists the entire family who got on board the private jet to London. A photo of the manifest can be seen below: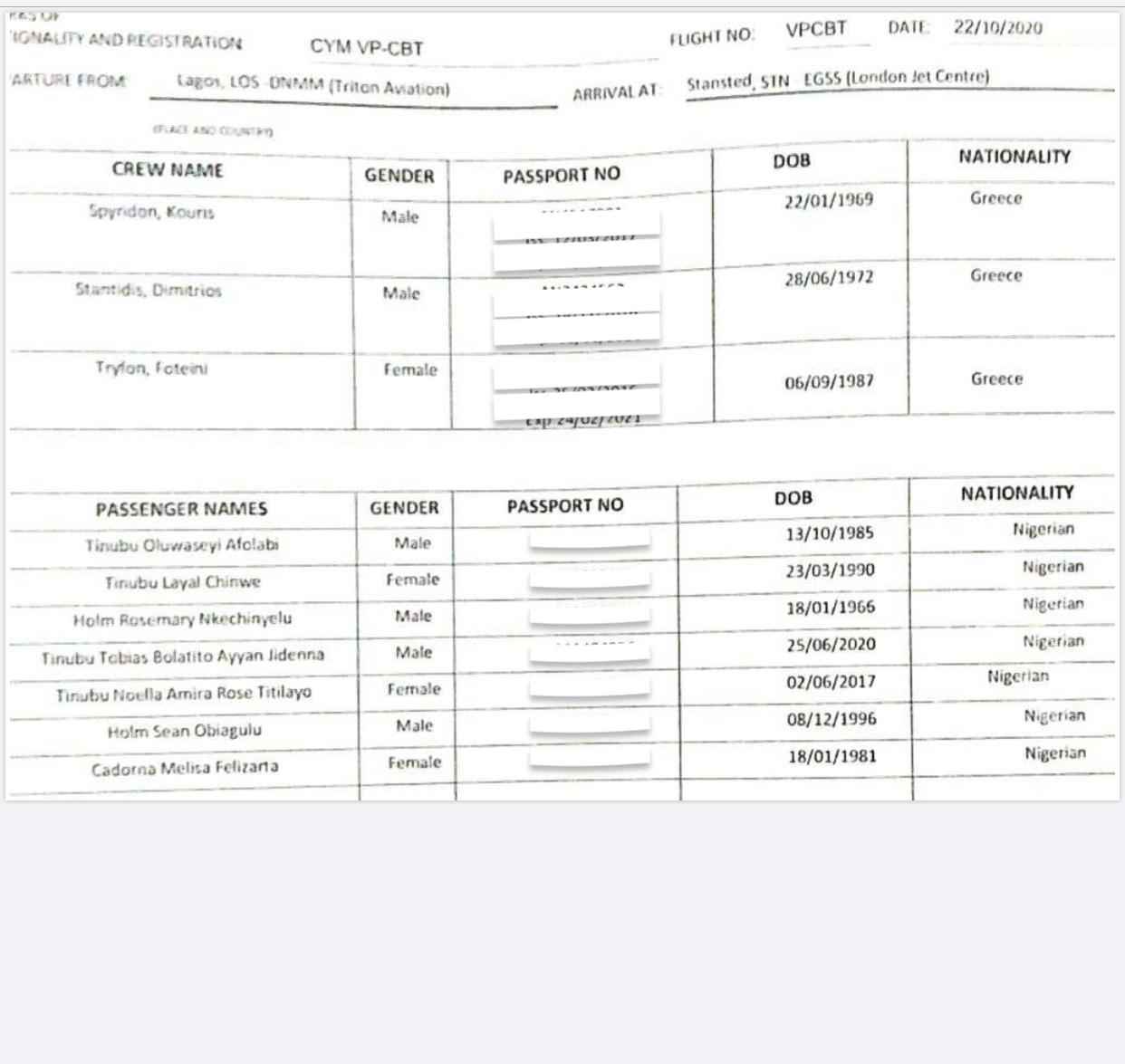 Whilst, Seyi Tinubu might have temporarily escaped from the chaos his father and family has caused in Lagos to the corruption capital of the world, London. He should be aware that he cannot hide their forever and the long arm of the angry people will still get to him and his family once again.
---
I specialize in investigative reportage across several subject matter and sectors but mainly focus on metro events and investigation. Do leave your thoughts and opinion on my reports to let me know what you think about them. Thank you