The long wait has finally come to an end. On the evening of 24th October 2020, Shudufhadzo Musida was crowned Miss SA 2020. The twenty-four-year-old model hails from Limpopo, and her passion for mental health has been reflected throughout the competition. How about reading on for details about the model?
At the age of twenty-four, Shudufadzo Musida has wowed the nation because of her brevity and confidence in the Miss SA 2020 competition. Her reception on social media and the country at large has been exceptional. Would you like to know more about the gorgeous lady? If so, you might want to read on for details.
Shudufhadzo Musida profile
Full name: Shudufhadzo Abigail Musida
Date of birth: 18th July 1996
Place of birth: Ha-Masia, Limpopo
Education: Bachelor of Social Sciences in Philosophy, Politics and Economics from the University of Pretoria
Shudufhadzo Musida Instagram: shudufhadzomusida
Twitter: @abigailmusida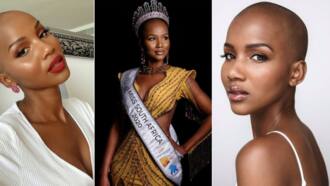 Congratulations: Shudufhadzo Musida is crowned Miss South Africa 2020
Shudufhadzo Musida biography
At her age, the current Miss SA has not only landed the much-sought-after position but also walks away with a staggering R3 million! How impressive is that? However, this was a labour of love that the beauty with brains worked for and the prospects that she has about the position are proof of how passionate she is about giving back to society.
Shudufhadzo Musida age
She was born in 18th July 1996 in Ha-Masia, Limpopo. She currently resides in Johannesburg. As of date, she is twenty-four years old.
Shudufhadzo Musida parents
Miss South Africa 2020 lives with her forty-two-year-old mother. She also has a thirteen-year-old sister, Not much is known about her family.
READ ALSO: Sho Madjozi and 4 other artists to perform at Miss SA crowning
Shudufhadzo Musida Miss SA 2020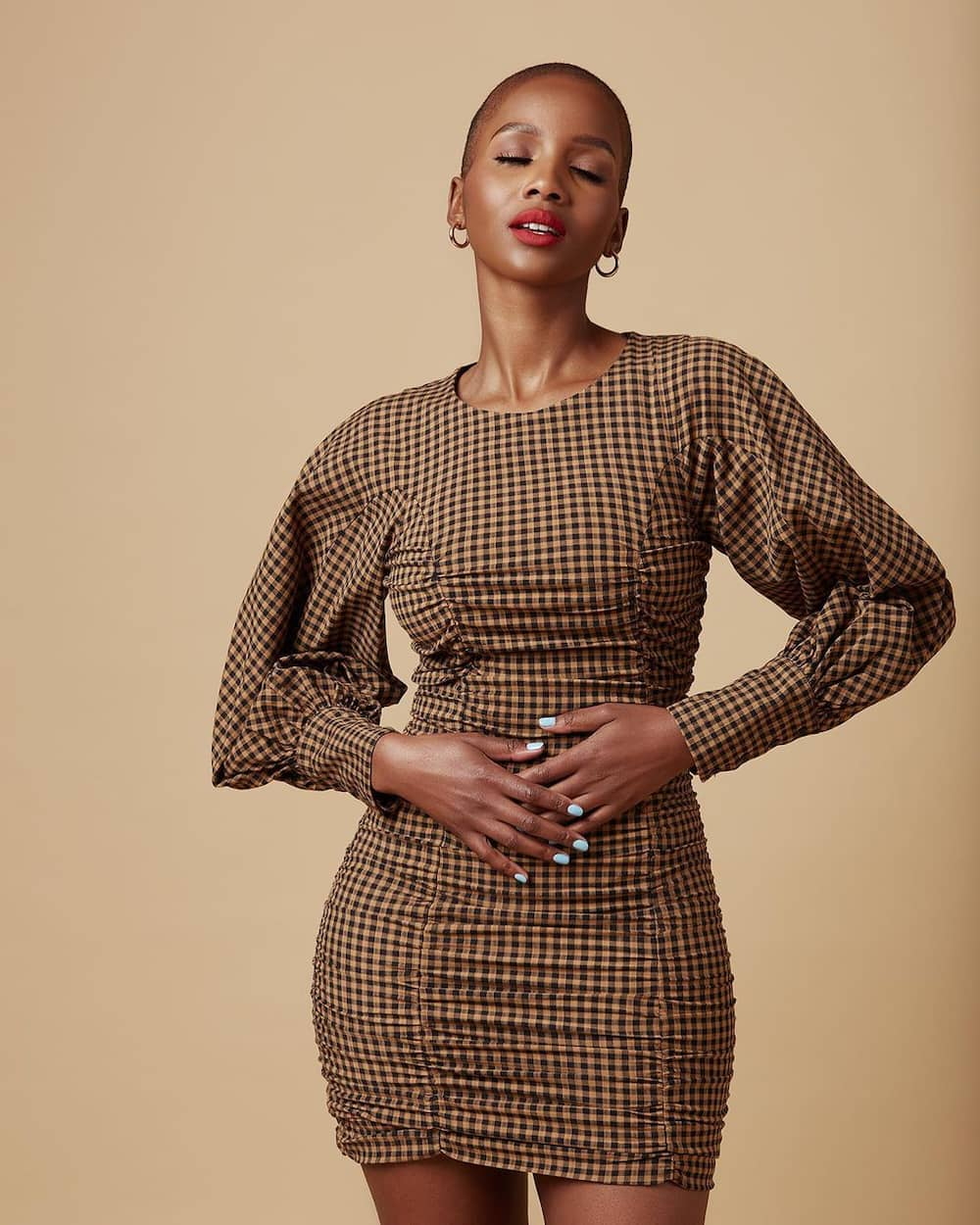 Nomzamo Mbatha hosted Miss SA beauty pageant that was held on 24th October 2020 at the Table Bay hotel in Cape Town. The judges of the competition were; Zozibini Tunzi, the reigning Miss Universe, Peggy-Sue Khumalo, Miss SA 1996 title holder, Anele Mdoda, Leandie du Randt and Kim Engelbrecht.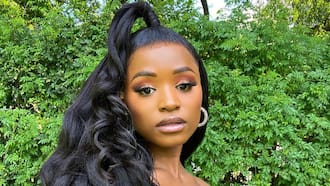 A glance at Nomalanga Shozi life and career
The top five contestants were;
Lebogang Mahlangu
Thato Mosehle
Melissa Nayimuli
Natasha Joubert
Shudufhadzo Musida
Out of the five, the only ones that made it to the top three positions were; Shudufhadzo Musida, Thato Mosehle and Natasha Joubert.
Shudufhadzo Musida landed the most sought after title, while Thato Mosehle landed the first runners up position. Natasha Joubert held the second runners up place.
For the one year that Miss Mudisa will reign as Miss SA, she will have access to a Mercedes Benz C200 Cabriolet and a fully furnished and luxurious apartment at Central Square.
Shudufhadzo Musida pictures
Unlike most of the contestants of the Miss SA 2020 title, Shudhufhadzo stood out because of her bald head. Her confidence could easily be seen through how she carried herself during the competition. Her eloquence after she was crowned the winner also spoke volumes about her. These are some of Shudufhadzo Musida photos that are proof of the goddess that she is.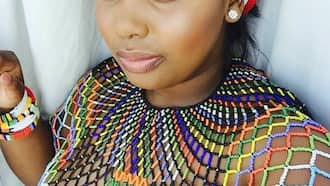 Fascinating details about Zuma's ex-fiancee Nonkanyiso Conco
1. She is a champion of mental health
From her social media, it is paramount to note that the current Miss SA is passionate about mental health, especially for youths. She believes that a clear state of mind is the powerhouse that propels one to accomplish the other aspects of their life. She also wishes to change the mindset about mental health being considered as a taboo.
READ ALSO: Actress Kim Engelbrecht has been revealed as a Miss SA judge
2. She is confident in her melanated skin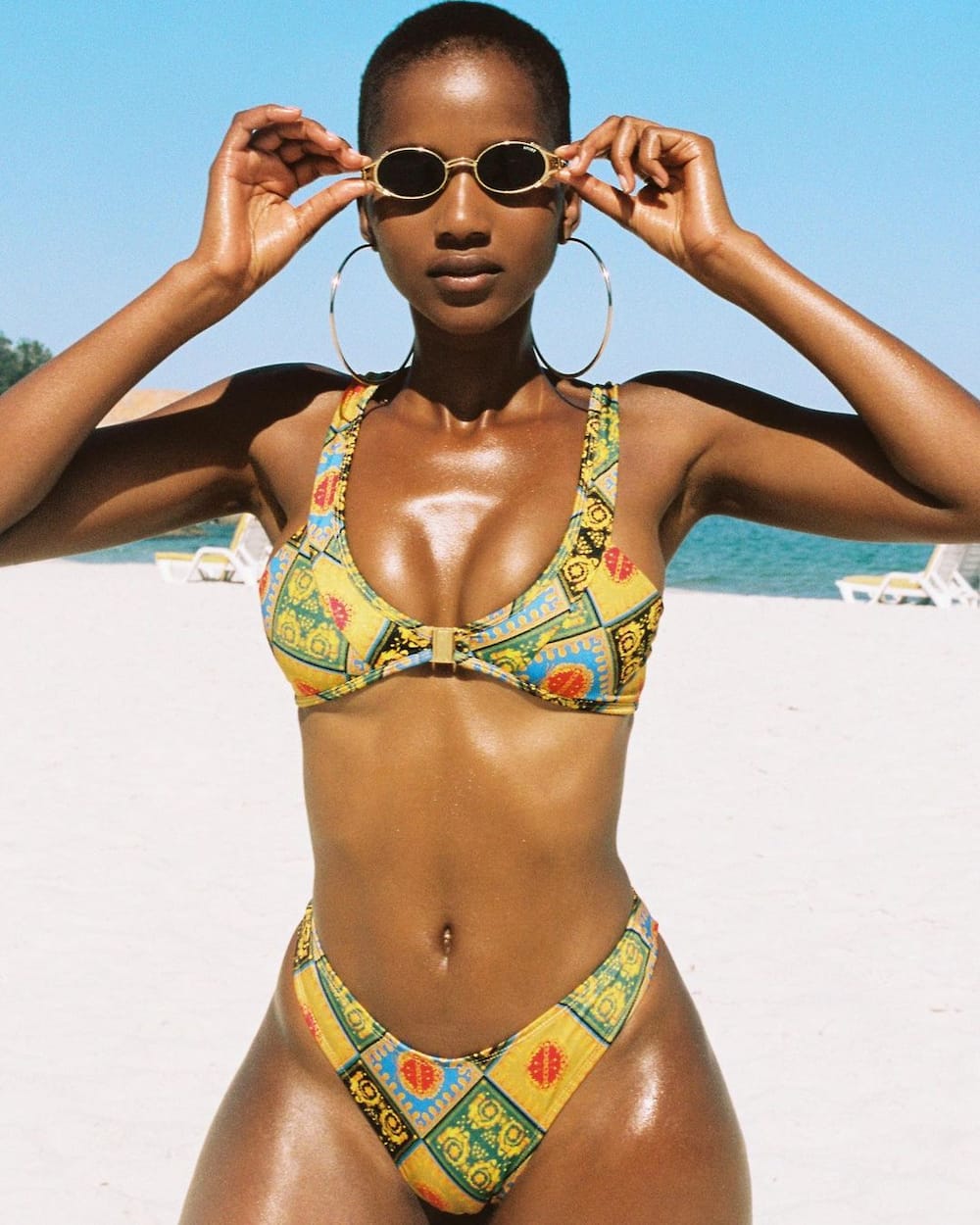 Shudhufadzo is an embodiment of beauty and confidence. Her pictures depict a gorgeous African lady who takes pride in her skin and body. It is not by chance that she landed the title.
3. She is proud of her background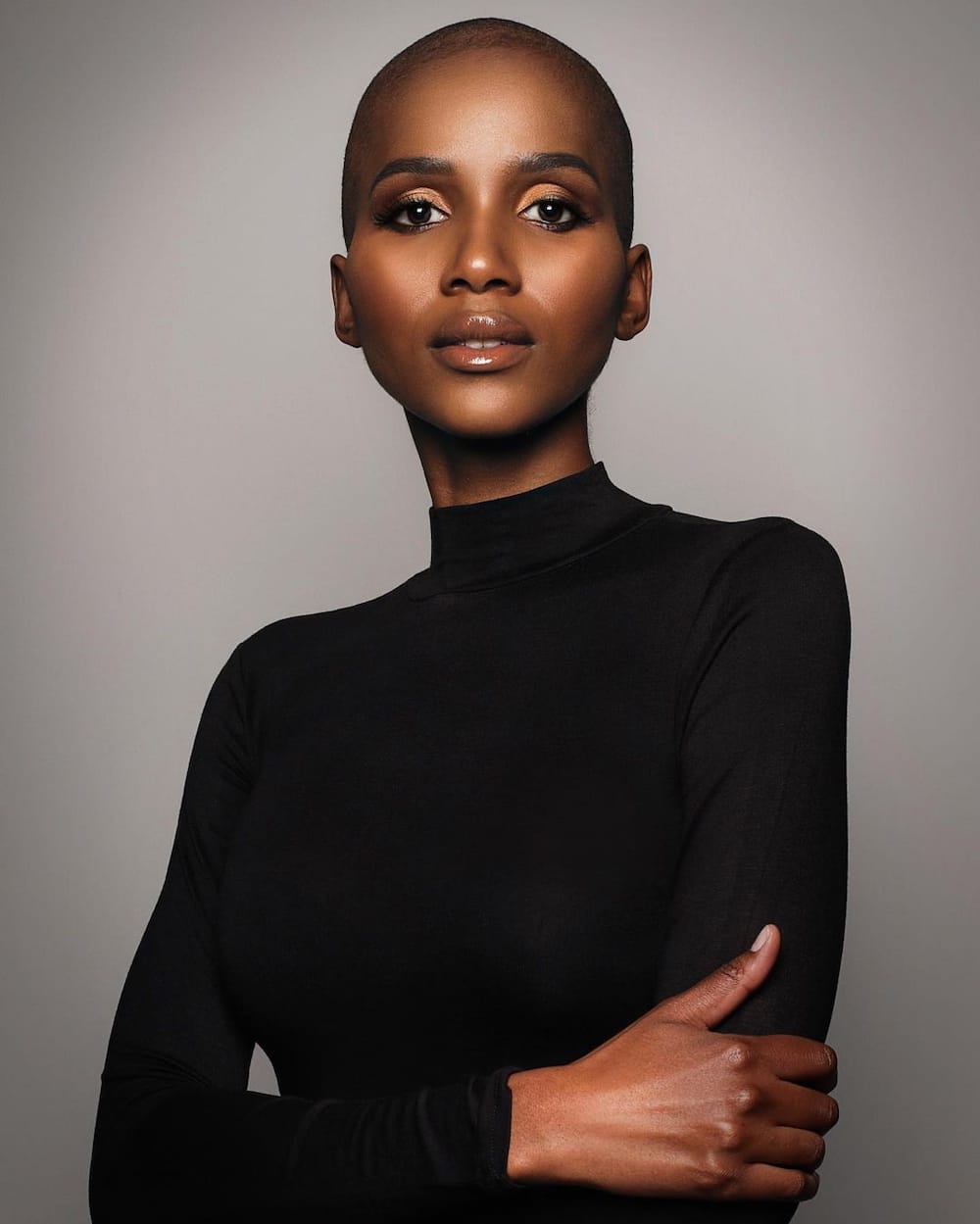 She hails from Limpopo. Despite the image that has been portrayed about the region, she wishes to impact her home. She admits to having taken part in several food drives in the area. She also preaches the Gospel about mental health.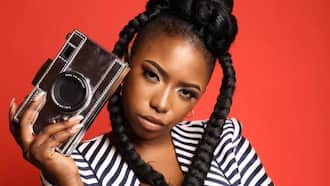 All the top info about Gigi Lamayne: Her real name, age, parents, songs, and albums
READ ALSO: Congratulations: Shudufhadzo Musida is crowned Miss South Africa 2020
4. A champion of women empowerment
As a competitive lady, Miss Musida is big on encouraging women to break the boundaries of what society expects them to be. She has been pushing for the same course in her hometown. She also subscribes to women being allowed to venture into other careers without society having to dictate them.
5. A beauty with brains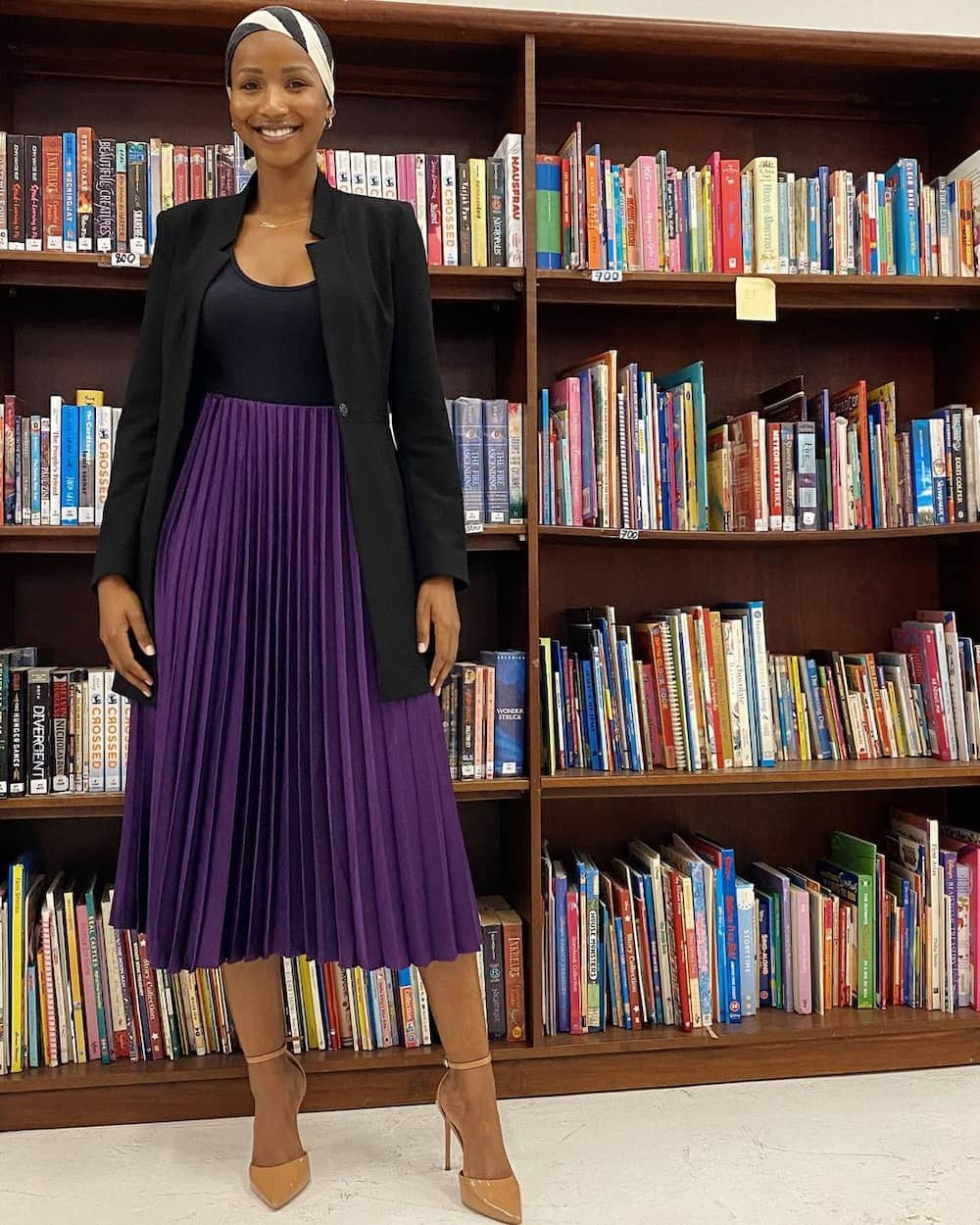 Apart from manifesting her passion for mental health, Miss Musida is a learned lady who takes pride in the power of education. She is an alumnus of the University of Pretoria where she pursued Bachelor of Social Sciences in Philosophy, Politics and Economics. She is also a student at the University of Witwatersrand where she is pursuing BA Honours in International Relations.
READ ALSO: Zozibini Tunzi: The River might be adding Miss Universe to the show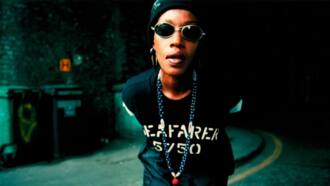 Interesting facts about the life and times of the legendary Busi Mhlongo
6. Her body does not come easy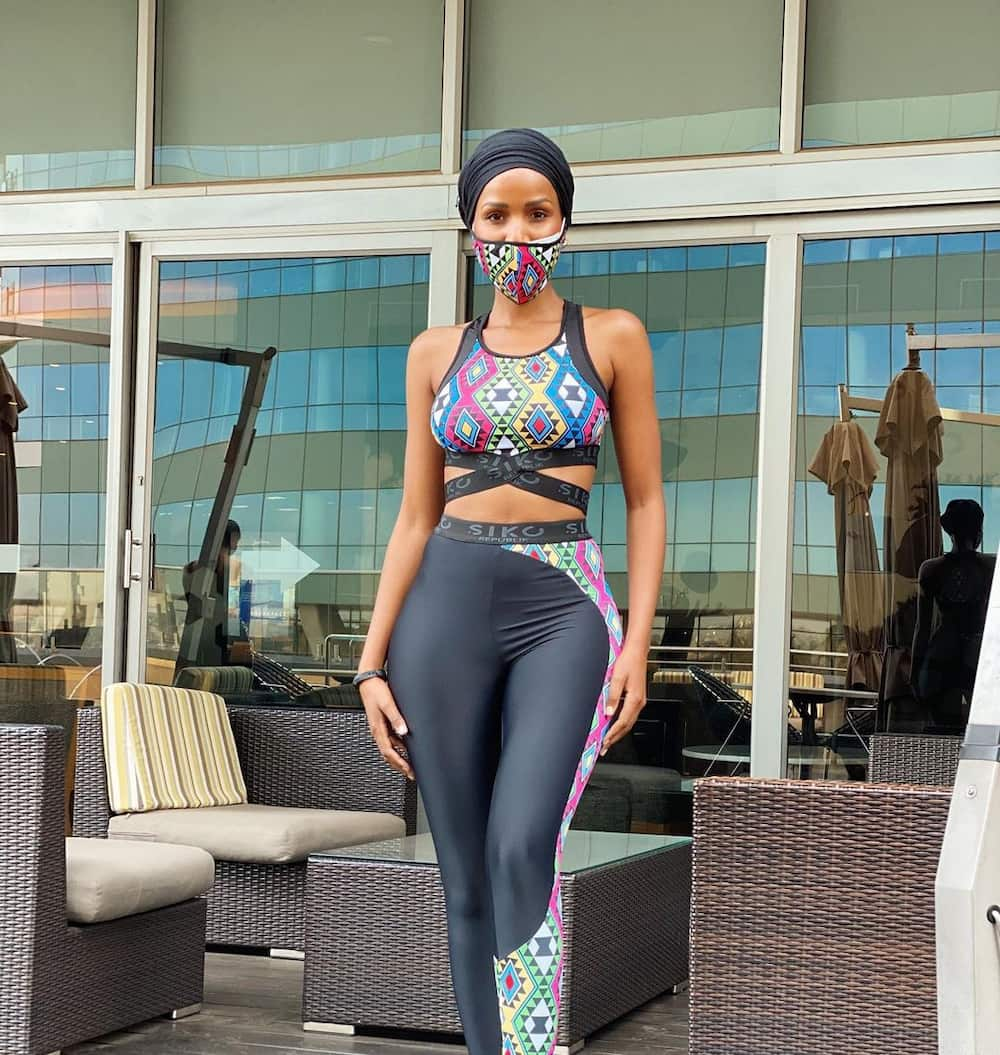 The one thing that stands out about Shudufhadzo Musida images is her hourglass figure. It is the kind that most people get attracted to whenever they set their eyes on her. The photo of her in working out gear is proof that she works hard to maintain it.
What are your thoughts on Shudufhadzo Musida being crowned Miss SA 2020? Do you think she was the best out of the other nine contestants? Be sure to leave your comments about her.
READ ALSO: Social media users demand that #ShuduMustFall after she unfollows fans
Briefly.co.za reported three months ago about social media users being up in arms after it was alleged that Miss SA 2020 had unfollowed most of her fans. The fans started #ShuduMustFall hashtag and demanded that she should be disqualified from the competition. They also claimed that she did not show the right attitude for the contest.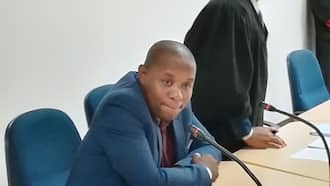 Edward Zuma: A powerful force to reckon with in South Africa
READ ALSO: