Nigerian rapper, Erigga has given his definition of maturity is, in the regard of a relationship between lovers.

The rapper, whos known to often make lewd and at times thoughtful statements, says maturity for a man involves still giving money to his ex-girlfriend till the point she gets a new man to cater for her needs.

The rapper went on to ask fans if they second his opinion.

Taking to his Twitter account, Erigga wrote,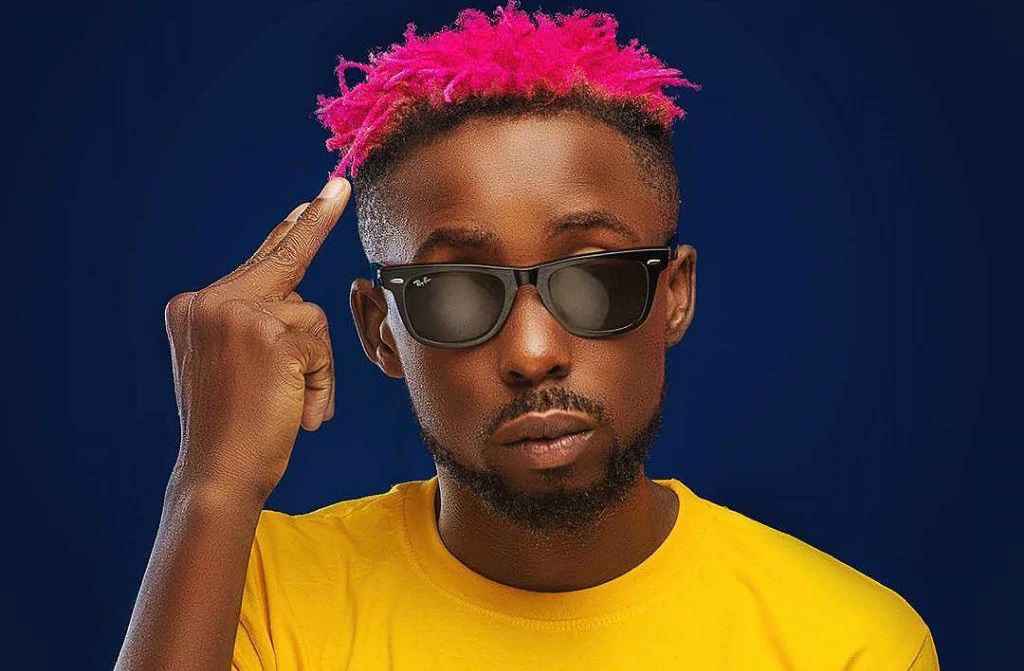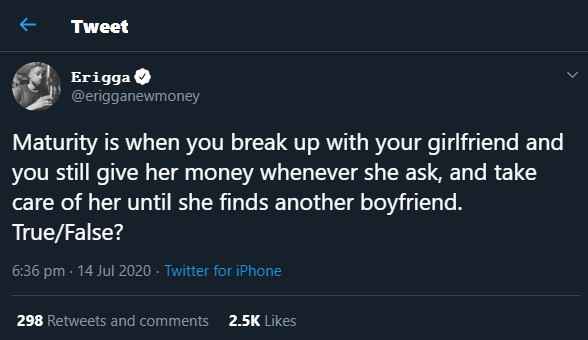 Maturity is when you break up with your girlfriend and you still give her money whenever she ask, and take care of her until she finds another boyfriend. True/False?
---
I have been reporting for several years now and I am very interested in visual news reportage with strong inclusion of photos and video multimedia.