A Nigerian man known as John Amaechi Obe has shared an interesting story of how a white woman reported him to himself.

Obe is a UK-based psychologist, consultant and former professional basketball player.

The woman known as @HahaHudson on Twitter, had written to the company named Amaechi Perfom, which she believed Mr. Obe worked at and revealed her intention to make a formal complaint against him.

Hudson accused him of being sexist on social media and gas-lighting, which are the reasons for her resort to report.
However, unknown to her, the company she tweeted at, is owned by Amaechi and not his employer as she had believed.

Obe shared screenshots of her complaint-tweet and his companys official reply, and captioned it;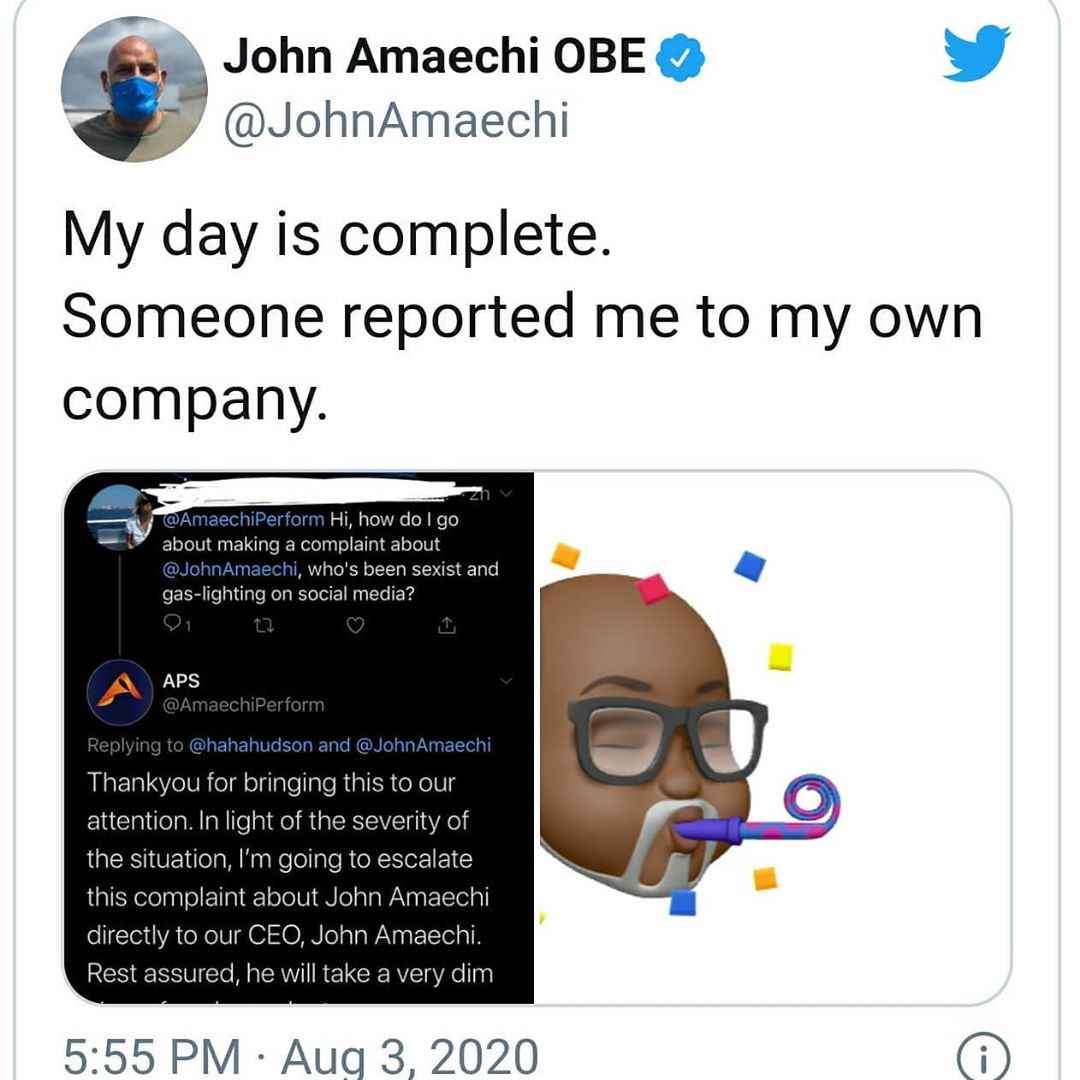 My day is complete. Someone reported me to my own company.
See the white woman's complaint below: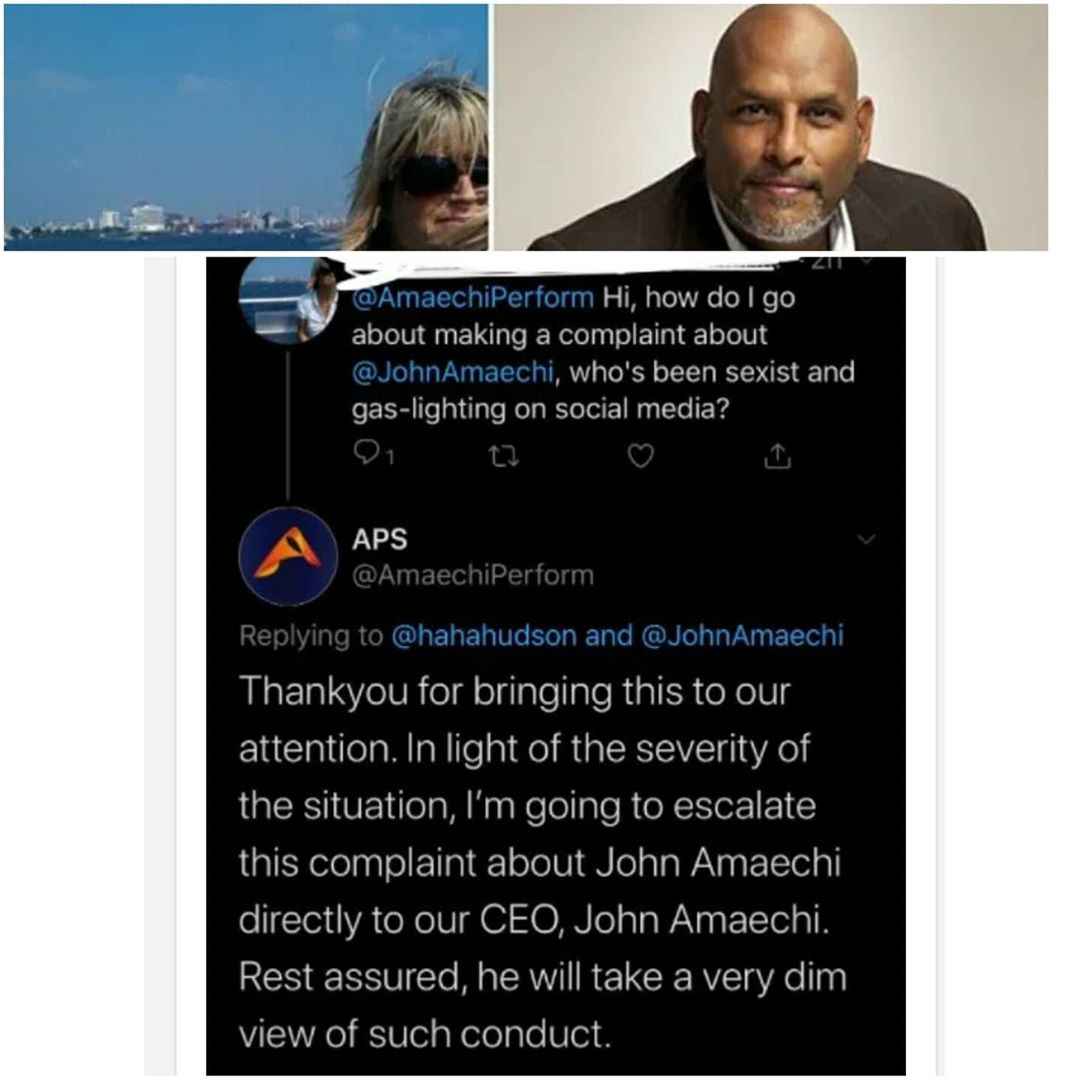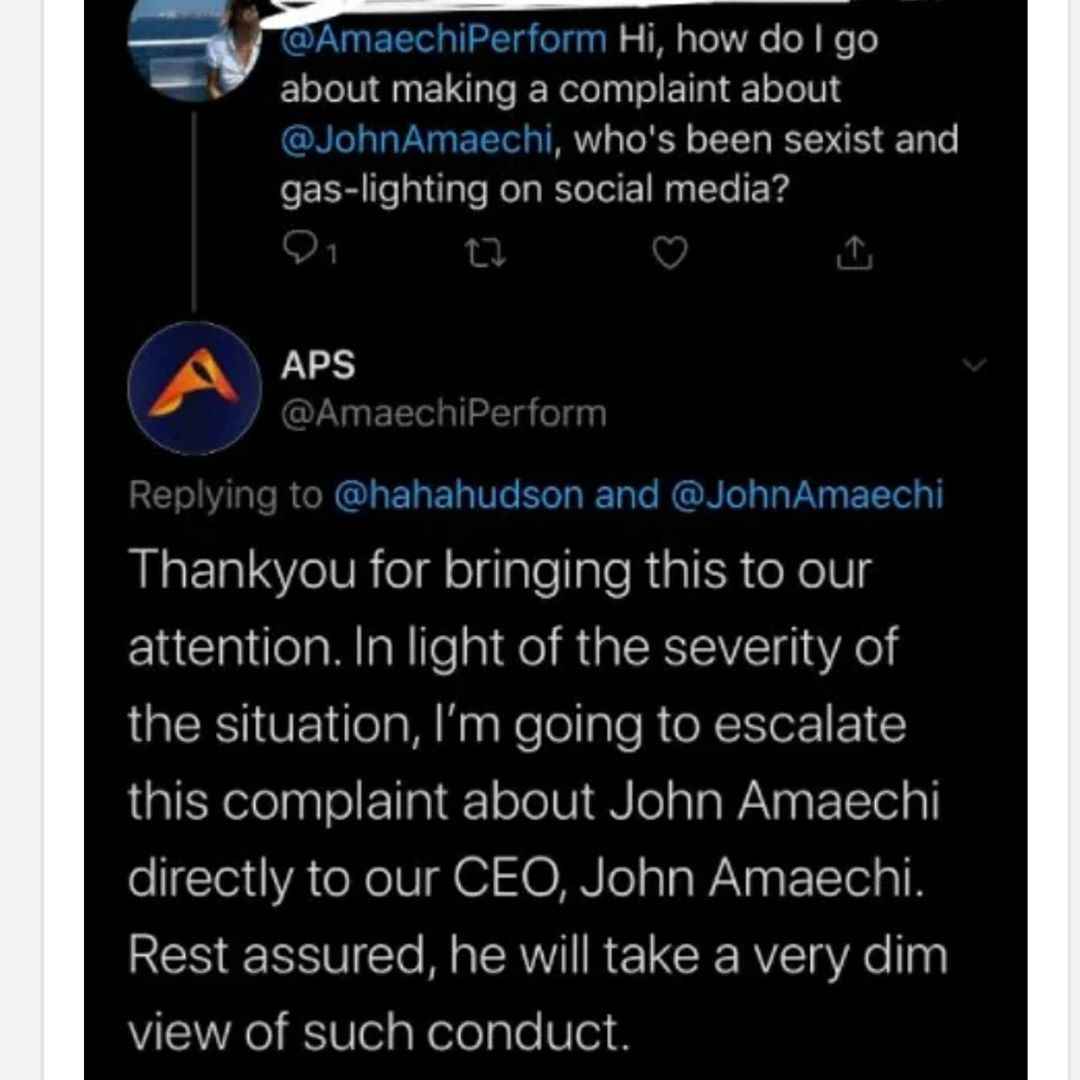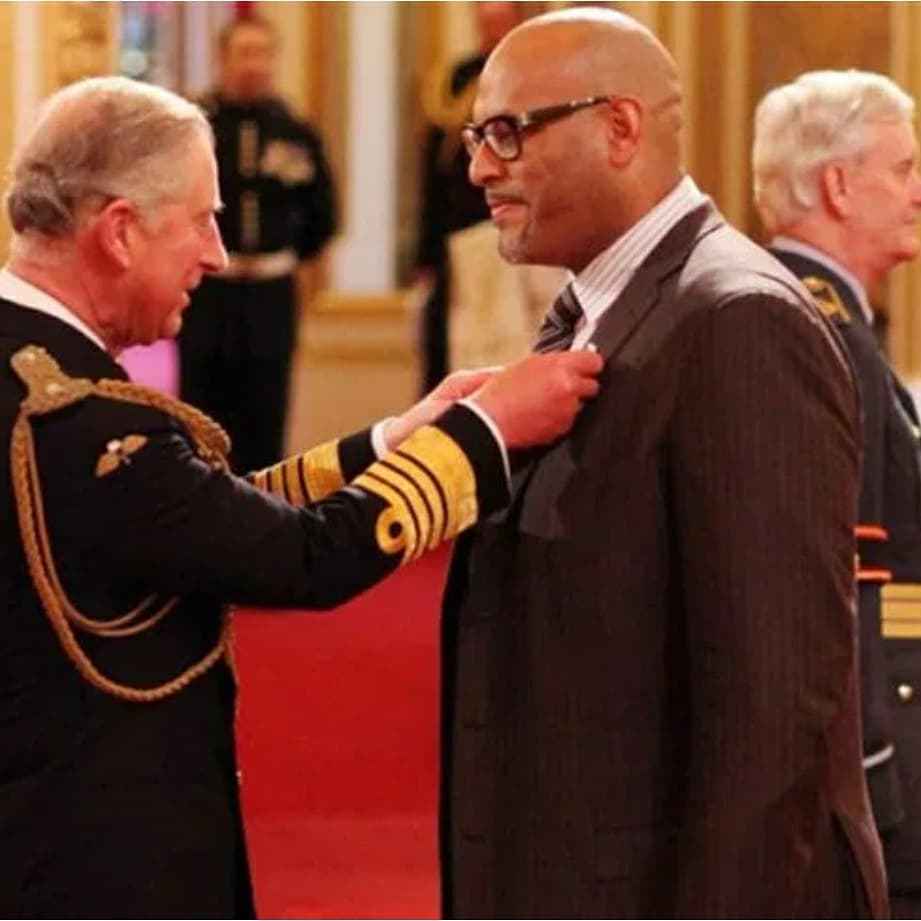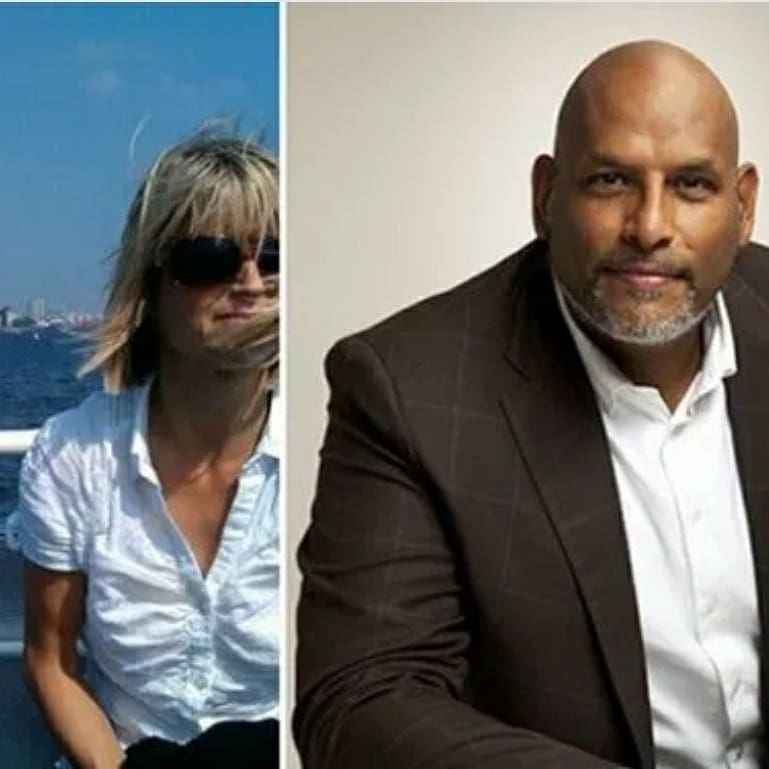 ---
I have been reporting for several years now and I am very interested in visual news reportage with strong inclusion of photos and video multimedia.