A tweet thats currently serving rounds on social media shows how a debtor was desperately begging his creditor who he mistakenly sent money to after ghosting him for a while.

Apparently, the debtor had been owing his creditor for a very long time and and when there didnt seem an intent to pay up, the creditor refused to return the money that was erroneously sent to him by his debtor.

Sharing a screenshot of their chat on microblogging platform, Twitter, the user said hes less bothered with the bickering of his debtor whos seen desperately pleading that he returns the money.
The user wrote,

   

Someone that owes me money just mistakenly credited my account. Money don turn my own sha , all this shalaye no concern me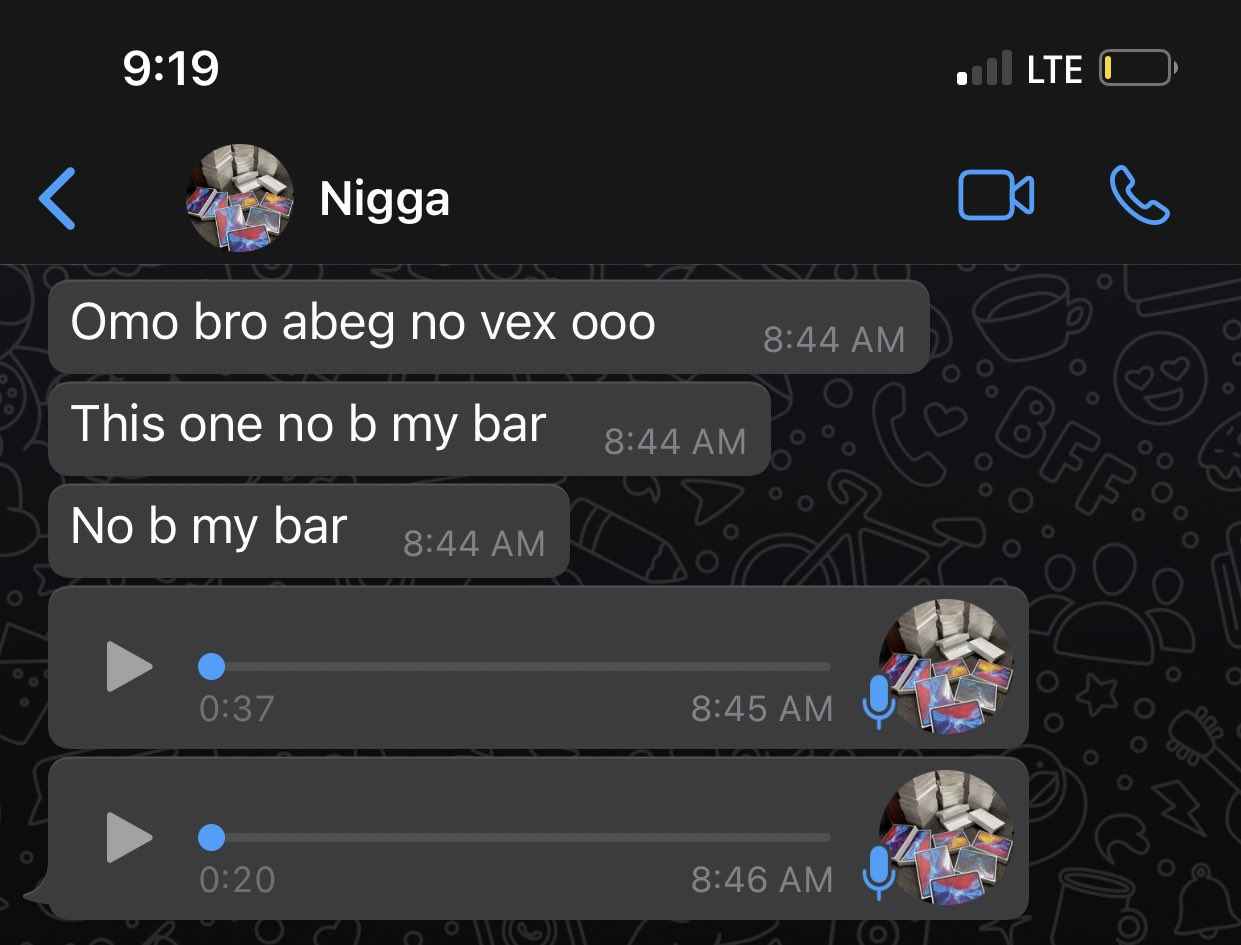 He later went on to share that hes feeling guilty with the way the debtor kept begging but didnt reveal whether or not he reverted the money.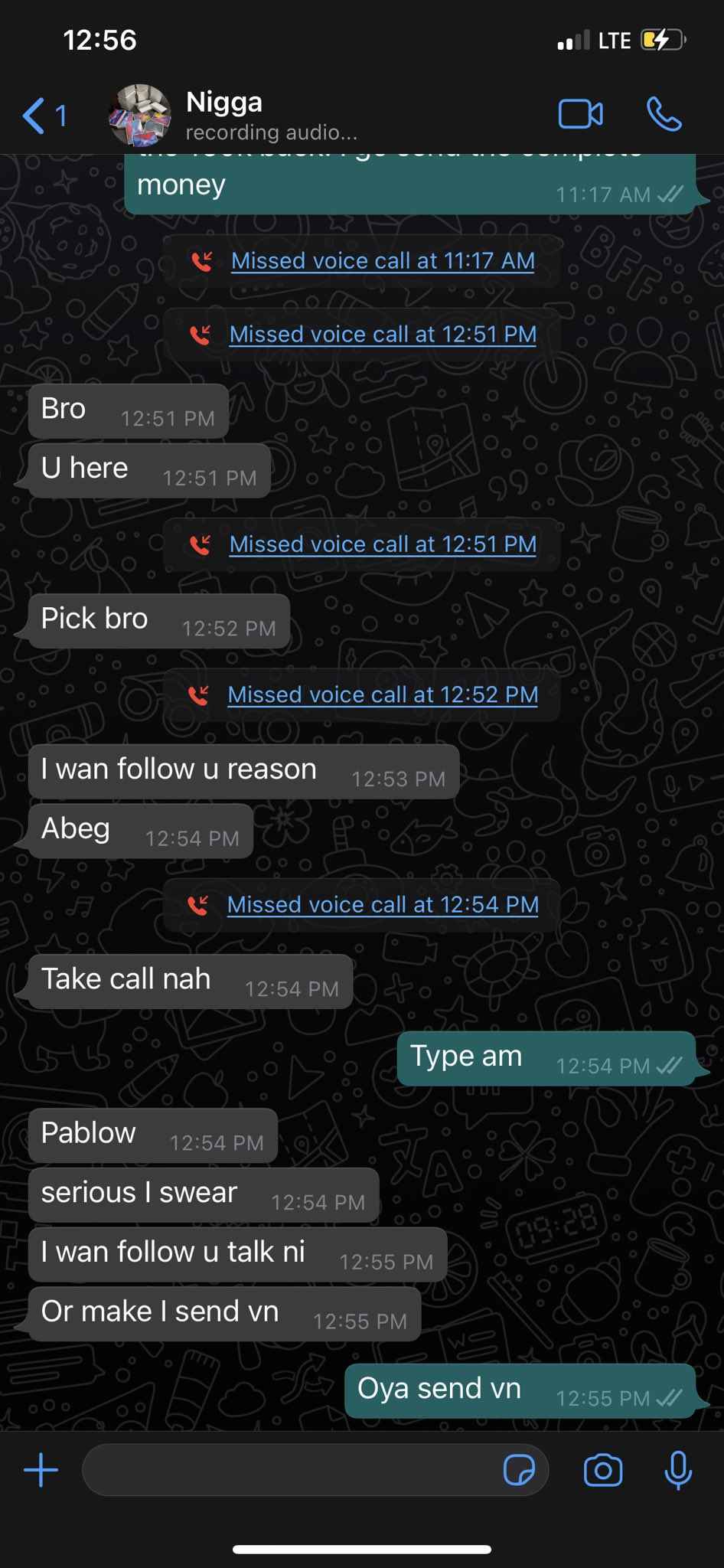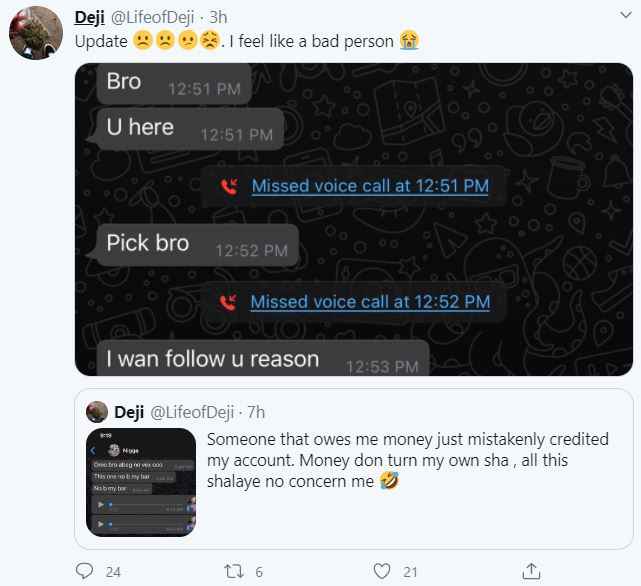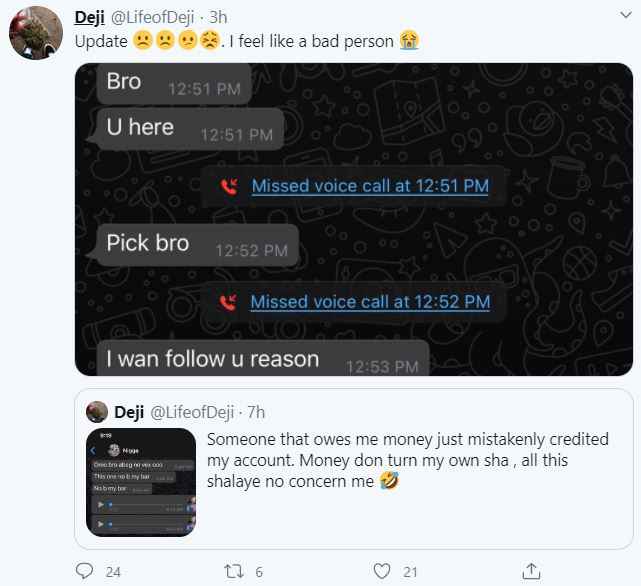 ---
I am an investigative reporter at Gistmania, I conduct fact-finding investigative journalism.