As the #EndSARS protest continues its swift sweep though the country, Nigerians on Sunday woke up to realize that their Dstv and GotV channels are showing for free.

In the surprising turn of events, all channels on the Multichoice platform are showing irrespective of ones subscription.

This comes days after international hacking group, Anonymous, hacked into the account of several government agencies in solidarity with the youths over the #EndSARS protests.

While Nigerians appreciated the move by Anonymous, the sudden Dstv and Gotv bonanza seems a bit too good to be true for many Nigerians hooked on the continents premium pay-tv.

Many on social media have hailed the group for the freebies, while others have reacted with scepticism.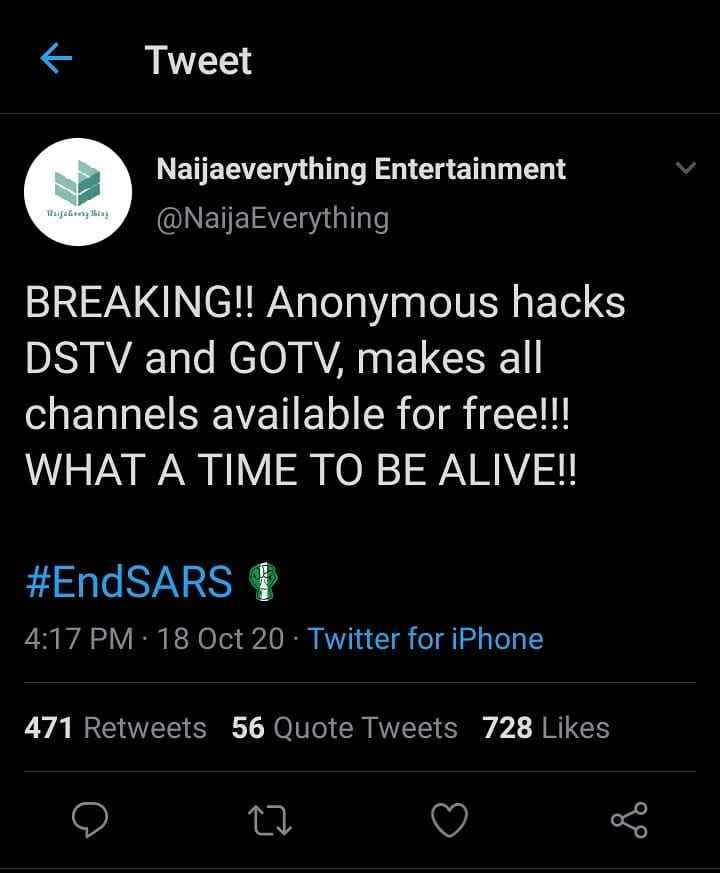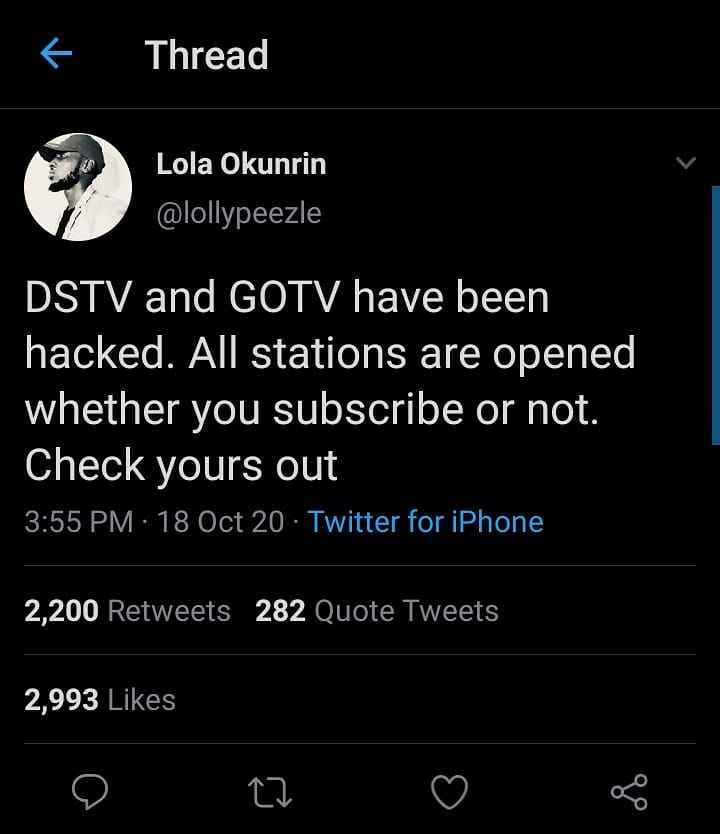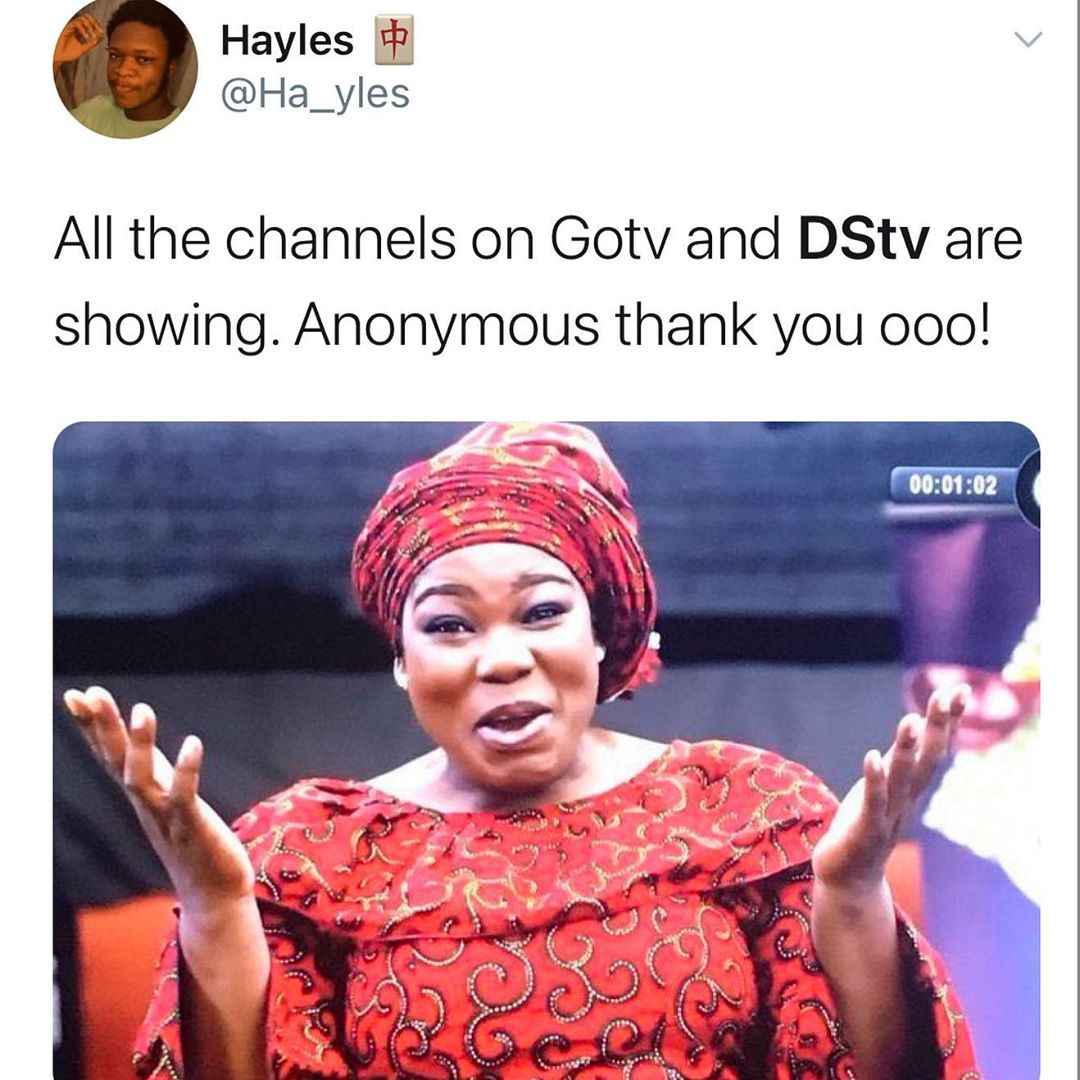 See some of the reactions on Twitter below
Anonymous thank you o! Havent subscribed for over two months, now My DSTV is working. Thank you well well o! pic.twitter.com/E1im2uQIoV

— Joseph Friks (@JFriks) October 18, 2020
What if DSTV and GOTV are showing all their channels to make all of us lose focus?? #EndSARS pic.twitter.com/V6iT1ZZrNR

— Hayles (@Ha_yles) October 18, 2020
I stand gallant ontop this table https://t.co/cxMTLyfroX

— Mynorkord (@Mynorkord) October 18, 2020
---
I am an investigative reporter at Gistmania, I conduct fact-finding investigative journalism.